Modelling of joined components
Our mission is to provide advanced expertise and technology transfer on joining of materials, on joining technologies and characterization techniques, by
establishing a top-class centre on advanced joining technology.
We are open to collaborations with companies, universities, research centers.
J-TECH@POLITO is available for outsourced research, problem solving, project management, custom hands-on training and custom lecturing activity for companies and SMEs. Subject of the collaboration will be directly agreed with customers. English and French speaking personnel is currently available for lecturing and training in a multicultural research environment.
All activities will benefit from the expertise of the founding Departments –DIMEAS (Dept. of Mechanical and Aerospace Engineering), DISAT (Dept. of Applied Science and Technology), DIGEP (Dept. of Management and Production Engineering) – in a multi-disciplinary cooperative approach.
Our History:
J-TECH@POLITO was born from a long term collaboration on joining among three Departments at Politecnico di Torino: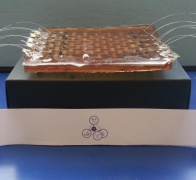 Fiber based sensors embedded in Fiber Reinforced Plastics and joints
J-TECH@POLITO and DynLab successfully applied to the Regional call "INFRA-P - 2017", a Regione Piemonte project aimed to co-finance equipment and was granted on February 2018 with an additional 1 M€.